HIMALAYAN SUPERHERBS
Himalayan Superherb™ are Rare Himalayan plants & herbs that are specially cultivated by partnered farms and are known for their powerful and potent skin benefits.

The high altitude (highest in the world) of the Himalayas has the most unique flora and fauna that produces the most potent Himalayan botanicals. These botanicals have tremendous benefits for your skin & health! :)

Born in the Himalayan, indulge in Clean, Pure & Potent skincare. Rare Himalayan plants & herbs are specially cultivated and known for their powerful and potent skin benefits.
100% whole plant Slow skincare
Ayurveda had 5000 years ago discovered how plants and herbs can be used for skincare which is not only works at a superficial level but also at a deeper level for sustained beauty. Formulated with impeccably sourced, highly vibrant whole plant/herb ingredients. Our oil making process ensures that we maintain the freshness, purity, and vitality of each herb.

OUR  INGREDIENTS  ARE FOOD  GRADE.
Aroha Oils fundamentals
Science - Wisdom of ayuveda
The ancient wisdom of Ayurveda has trumped modern science for bringing the body into healthy states of wellbeing. The broad framework of Ayurveda is to achieve balance in various aspects of life. Ayurveda self-care recipes are as old as 5000 years and have been time tested for its potency & effectiveness. We bring this ancient knowledge in our products to bring to you clean and potent oils that are extremely beneficial for you and are sustainable for our planet. 
learn about ayurveda
luxury - Purity of Himalayas
The Himalayas are the few pristine places in the world. It is also called heaven on earth. Most of our ingredients come from the abundant Himalayas. The Himalayas are over 50 million years old, and it has bountiful of goodness to offer to everyone. Apart from the serene beauty, Himalayas provides us with the goodness of herbs to nutritious oil-bearing fruits. We are delighted to bring this pure Himalayan wealth to you in a sustainable way. Enjoy the virtue of the Himalayas in our pampering luxury oils.
Learn about our Purity Promise
Essence - Rare ingredients
The secret of any beauty product lies in the ingredients which are put in it. "If we cannot eat it, we will never put it on our products"; that is the essence of our product philosophy. We believe that these ingredients contain all the purifying, nutritive, and balancing properties necessary to nurture the skin and for eternal beauty. They are the perfect foods for the skin. We also harvest some of the rare herbs which help to make our oils even more robust and helps in giving alluring results. 
Learn about our ingredients
discovery sets - easiest way to discover our products
How does aroha oils works?
RESTORE THE BALANCE
Our skin requires nutrients to function properly and due to the climate and pollution, the balance of the skin is lost as pores are clogged and the nutrients required are not met. Our oils help to provide these much-required nutrients to the skin and thereby restoring the balance of the skin. 
"Feel whole again"
FIX THE PROBLEM AT THE ROOT
Our oils are not superficial. They are made from 100% whole plants, and they go deeper in the skin (and hair roots!) and works from within. Making your skin healthier from inside for a sustained beautiful skin. 
"No instant gratifications"
Feel the radiance
Over the period of constant use, the skin cells get revitalized and purified to give a glow to your skin.
"Glow like the Moon!"
Pure and Potent oils
Aroha oils are made from hand picked herbs and the finest organic/wild source cold-pressed oils. Traditional Ayurveda wisdom for making these oils are used, making them very potent, which helps in high performance, results-driven skincare.
Aroha Oils promise
#RespectYourSKin
At Aroha Oils, we pride ourselves on bringing the purest form of skincare products to our customers. We not only promise to give you the purest and fruitful products but also we ensure that we follow ethical trade practices and our community in the Himalayas are given a fair share of their farm goodness. Aroha oils want to be the quintessential beauty brand that combines the ancient beauty rituals of Ayurveda with a stylish, modern aesthetic for a more relevant emphasis on efficacy, sensorial experience, and pleasure of usage. We are also very confident that you will love our products, but for a rare case where you are not happy with our products, you can send it back within 20 days for a full refund. (see our refund policy).
Indulge in our Natural, Clean, and Bountiful products.
progressive difference with every use of aroha oils
Nourished & Toned 
Restore the Balance
Re-energized & Radiant 
BEING Socially RESPONSIBLE
Empowering through care
10% of our profits go for educating girl child and uplifting of the tribal women in Uttarakhand in the Himalayas. Every product you buy helps a girl child in the state of Uttarakhand in India. This is our small endeavor in making a small change in the life of some in the Himalayas. 
Learn about our Ethos
What do our Customer say about us
RANI - Glowing Anti-aging Serum
I am in my late 30's, I was looking for something which will help with ageing and pigmentation problems. GIve a shot to Rani Face Serum and it truend out to be great. It has improved my skin texture. Loving this. Thanks. 
- Claire, Ohio, USA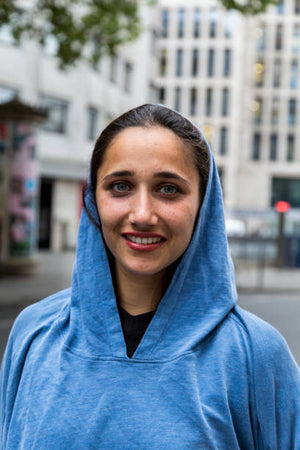 KESARI - Radiating Anti-aging Body Oil
I love  so many of Aroha oilsproducts. but for me - Kesari - Anti Aging Body Oil is my favorite. It absorbs into my skin and my skin stays hydrated all day. It has mild tindering rose fragrance, which is wonderful compared to lotions and oils with offer bouquet of fragrance without much benefits. This is oil is not greasy. This oil has made my skin radiant. I am hooked. 
Lura Math, San Francisco, USA
SAMA - Infinite Cellular Repair Hand & Feet Balm
I have been a die hard fan of ther Rose water toner - which is so pure. I recently used their Sama - Cellular repair foot and hand blam, and it turned out so amazing. Very Aunthetic and expremly concentrated. Little goes a long way!! Little of goes a long way and leave your skin smooth and a shine. Just in 3 days, i could see my mildly cracks on feet disappear and my hands were softer. Love the soft fragrance, helps to soothe me down. 
Samantha B, New York, USA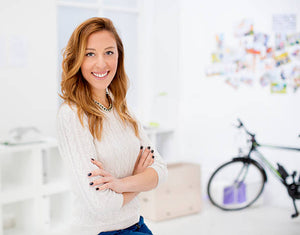 TARA - Refreshing Face & Body Exfoliant
After having using so many scrubs or exfoliator. I must say this is one of the most gentle and 100% natural i have come across. It has the inherent aroma of Apricot oil, as it made from it, and as Arpricot oil are great cleansers, this scrubs works like a charm, I use both for my face and body. And the results are fablous. My skin feels so smooth and beautiful after using this. Thanks Aroha oils to give us this natural goodness.
Barbara E. Hendrickson, Toronto, Canada
Super-foods for Skin!
Water-Free | Toxin Free | Food Grade | 100% SAFE